The colourful and lovely Ann is an animal lover, specially wild life, so her tattoos were always going to reflect that. One side is a badger coming out of the ferns and foxgloves, the other side has a fox coming out of the oak and ivy, all in bright colours that show up beautifully on her white skin tone.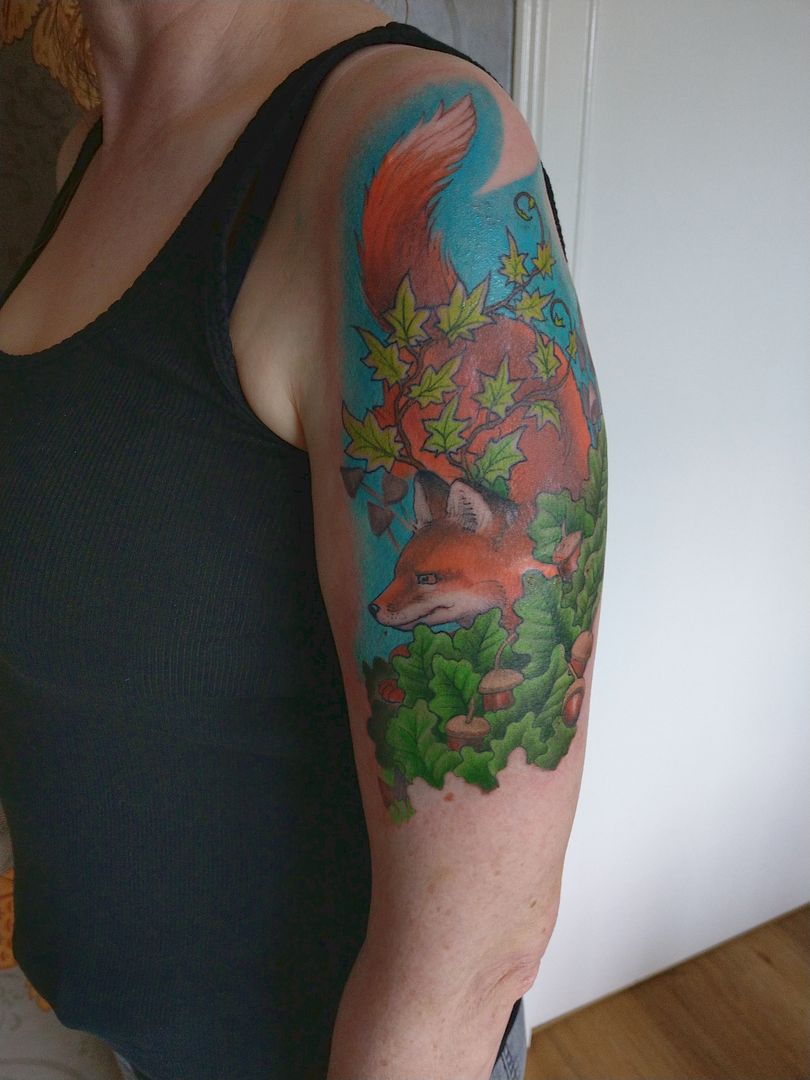 Also showing some bright colours is this japanese sleeve in progress, a cute shishi dog underneath a phoenix and a fiery chrysanthemum on the hand.
The phoenix at the top will need some fine tuning, we did it over 10 years ago when I was going through a very bold phase, and although I still love boldness in my designs, I now also like to add more detail. It will be fun to add them , I'll show you more when it's done
And speaking of bold, I've been working on some chunky mandala designs. Chantelle's sleeve includes a tiger and some elephants (cute)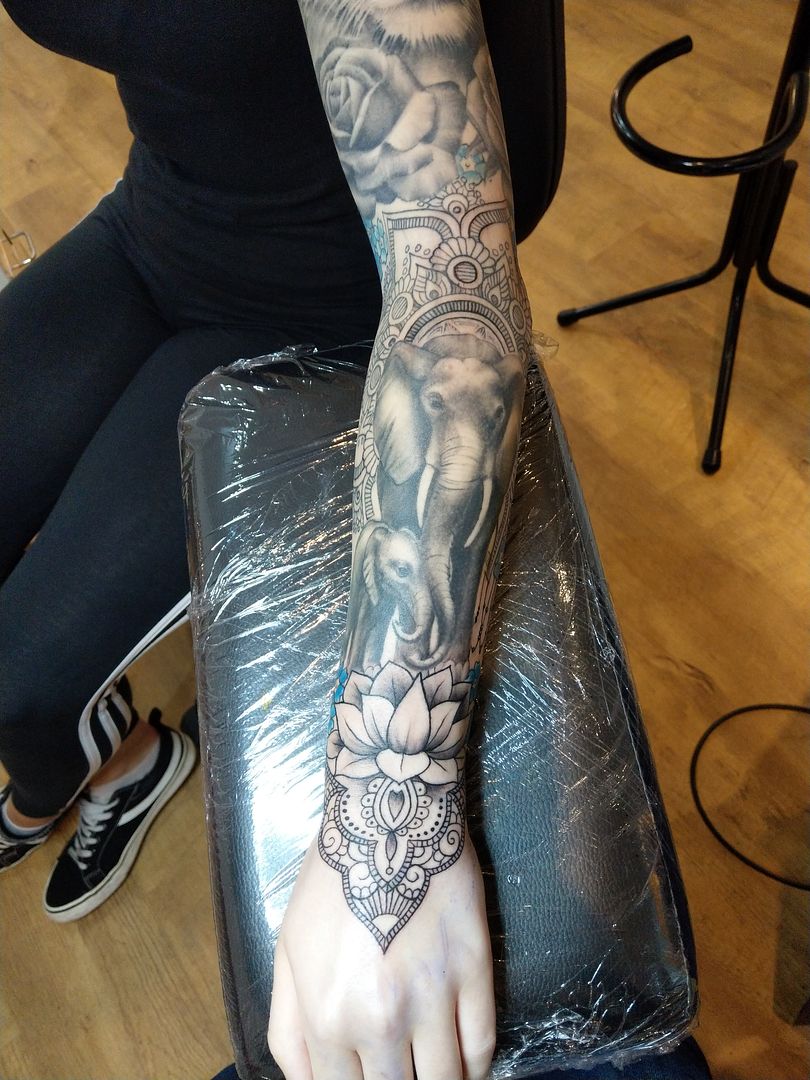 and Claire's sleeve is working around some tribal that goes all the way down the inside of both her arms. It's actually a creative and unusual placement, but now she wanted full sleeves with mandalas, so we chose chunky ones to not look out of place with the original pieces.
I finished a complex japanese sleeve that incorporated a dragon, a tiger, the japanese actor Toshiro Mifune and a river. And a cover up 🙂 It's like an action packed japanese movie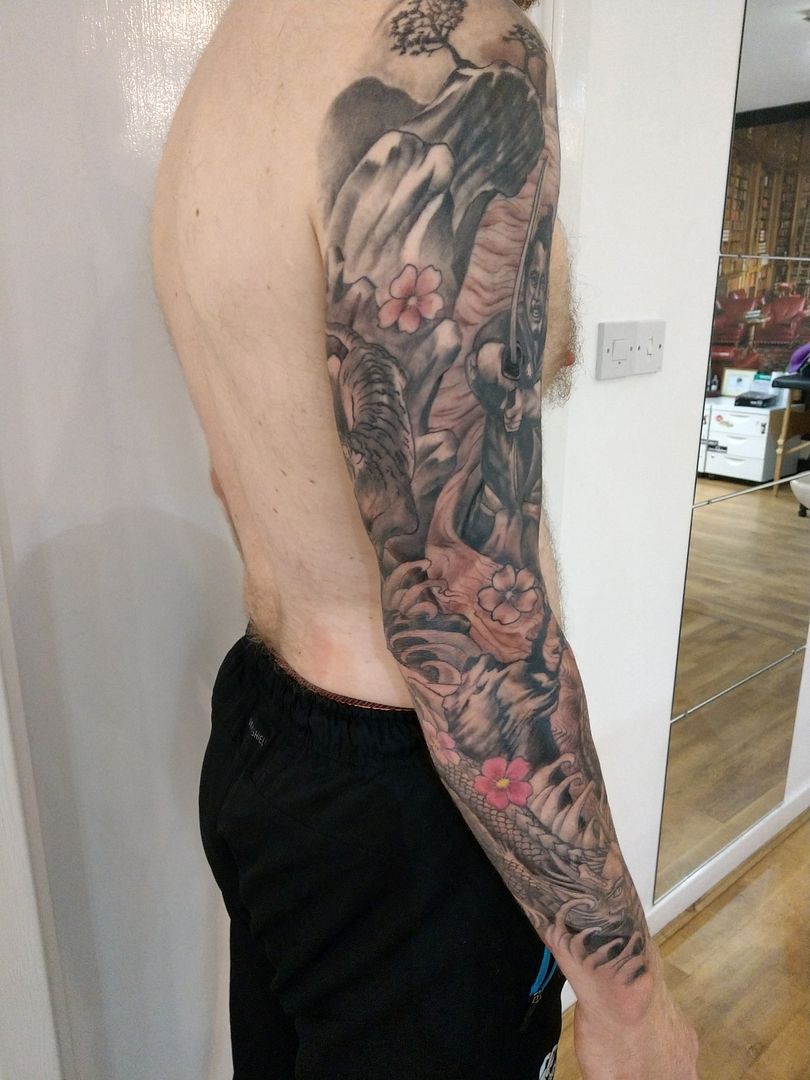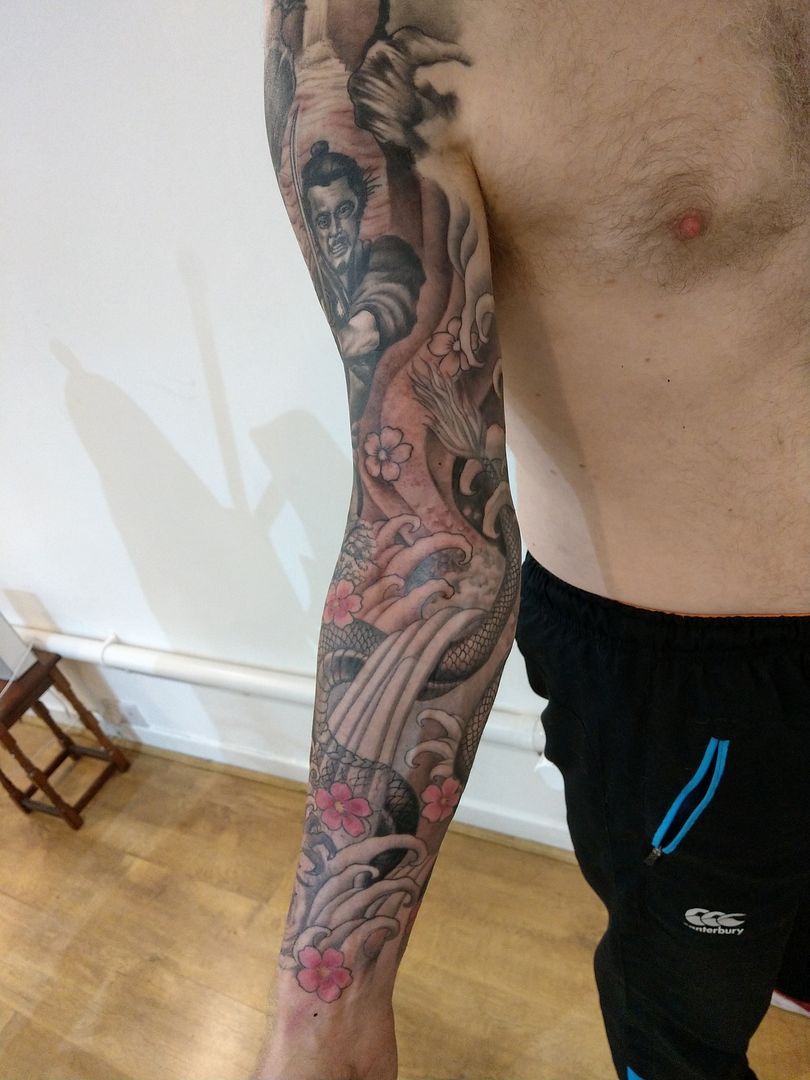 Another style I've been doing recently is a more sketchy, illustrative and floral thingy. here are two examples, this one is to be continued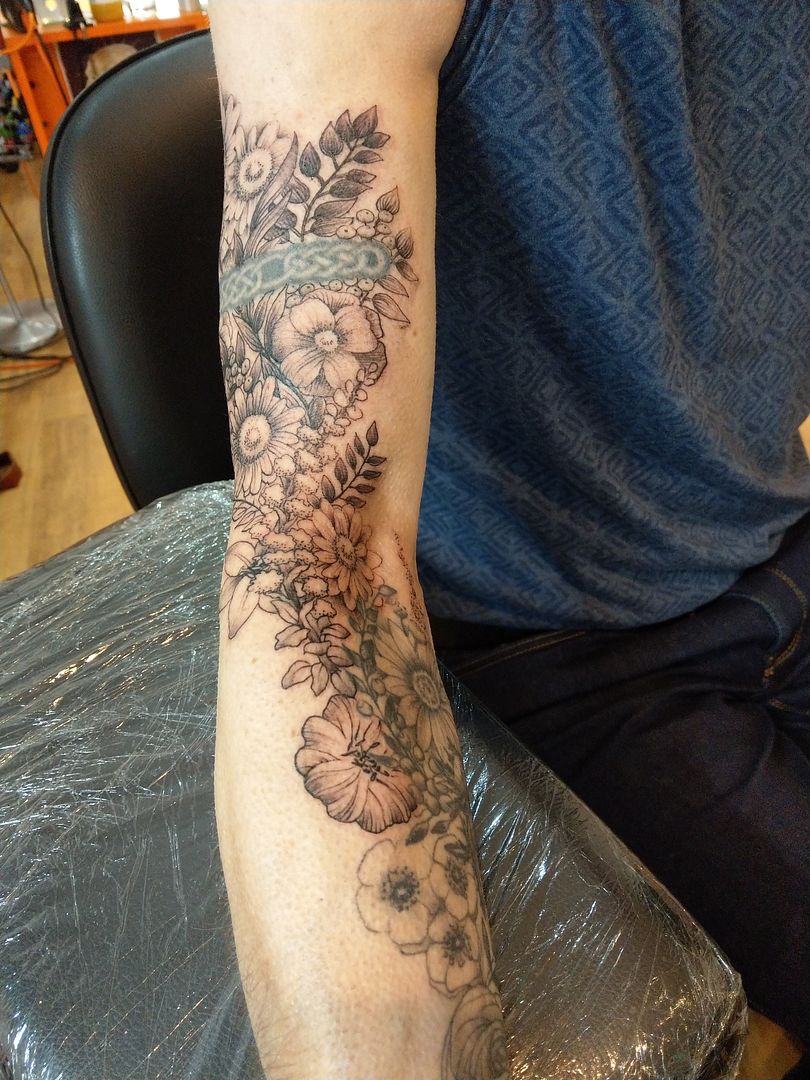 and this one is a family portrait of sorts, with all family members represented by their favourite flower, it's a lovely idea.
and what would like be without a space mouse?? 🙂